Court Appointed Special Advocates or CASA Volunteers advocate on behalf of children who have entered the juvenile court system due to abuse or neglect. This best-interest advocacy is driven by the guiding principle that children have better outcomes in their family-of-origin, and that reunification, if it can safely occur, should always take precedence.
CASA volunteers provide specific and unique-to-the-child advocacy because they are only appointed 1-2 cases at a time. This ensures every child gets at least one adult dedicated to just their permanency, stability, and safety. Children appointed a CASA volunteer are more likely to reunify with family, are more likely to do better in school, and are more likely to spend less time in foster care.
Court Appointed Special Advocates are ordinary people willing to do extraordinary work for children.
Interested in becoming a CASA and making a difference for children in Adams County? Visit https://www.adamssciotocasa.org or call (937) 618-0189.
---
Cortney Brumley, CASA Director
Cortney Brumley lives with her husband Joe and their children in rural Adams County, Ohio. Cortney expanded the Scioto County CASA program to Adams County in the fall of 2022; she joined Scioto CASA as the Executive Director in the fall of 2021. Previous to this position she worked in Franklin County as an EPSEA Liaison and as a Literacy Coordinator. Cortney is from Athens, Ohio, and has earned two master's degrees from Ohio University in Education: including her principal license and a bachelor's degree in middle childhood education. Cortney is passionate about advocating for youth in foster care and educational stability and works tirelessly to ensure all children receive the care they deserve.
"I love the CASA program because all children deserve specifically tailored, best-interest advocacy that is rooted in trauma-informed care and family preservation. CASA is important for children in foster care to receive the advocacy they deserve." – Cortney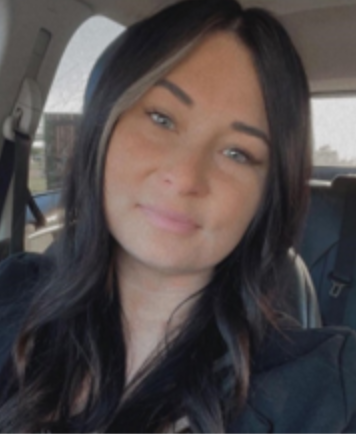 Kelsey Redmon, CASA Assistant Director
Kelsey graduated from Shawnee State State University with a Social Work/Psychology/ Sociology Degree in 2015 and interned with Brown County Children Services as an investigator/CPS worker from May 2014-May 2015.
She was hired two days after graduation from Shawnee State University as an Ongoing Worker with Brown County Children Services.
In 2017, Kelsey obtained her Adoption Assessor Certificate and started completing Adoptions for Brown County Children Services.
In 2020, she started working at Adams County Children Services as an ongoing/adoption worker.
In 2022, Kelsey transitioned to a foster care adoption specialist.
In January 2023 she was hired as the CASA Assistant Director and Adams County Court Investigator.
Kelsey imparts that she has always wanted to work with children. Even at a young age, she noticed her classmates struggling and knew that she was meant to help.
"Becoming involved with CASA has been the biggest blessing for me. I think it is a great program where you can focus on helping the child and feel welcomed and trusted by the parents/foster parents. When you show that you are there for the child and want what's best for them, it makes the child and the family feel at ease. Most of the children that are in the custody of the agency have lived a chaotic life. Having a CASA for each child, they have someone that is consistent and someone that they can count on. I am excited about this program, and I am excited for the future of this program and the change that it can bring to the Child Welfare System." – Kelsey
Casa Volunteers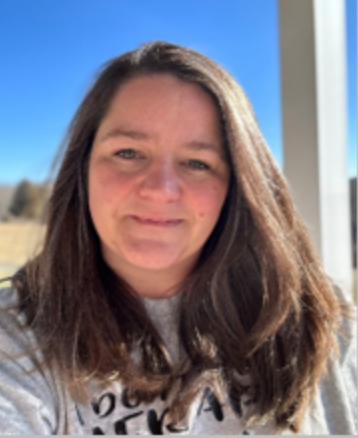 Amanda McClary, CASA
Amanda is originally from Batavia, and has lived in Adams County for 20 years, with 18 of those married. She has been a foster parent for 10 years. She has three sons that have all been adopted along with 1 foster daughter and 1 foster son that will soon be adopted, ranging from 15 years old to 19 months.
While her and husband don't plan on fostering anymore, she wanted to find a way to continue to help the children in our community. That is why she became a CASA.
"I've enjoyed it! It's different being on the other side of the system, but I am excited to continue working for our children in a different way." – Amanda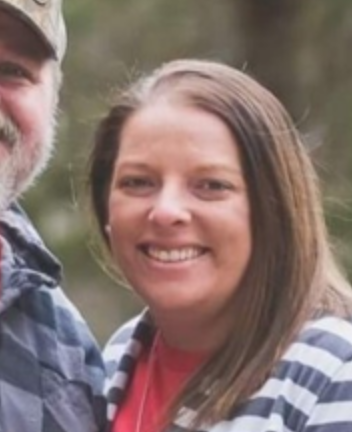 Alicia Slack, CASA
Alicia is a stay-at-home mom of three and the wife of Randy Slack. She was sworn in as one of the first volunteers for the CASA program in Adams County.
"I wanted to provide a voice for at-risk children." – Alicia
Our Special Advocate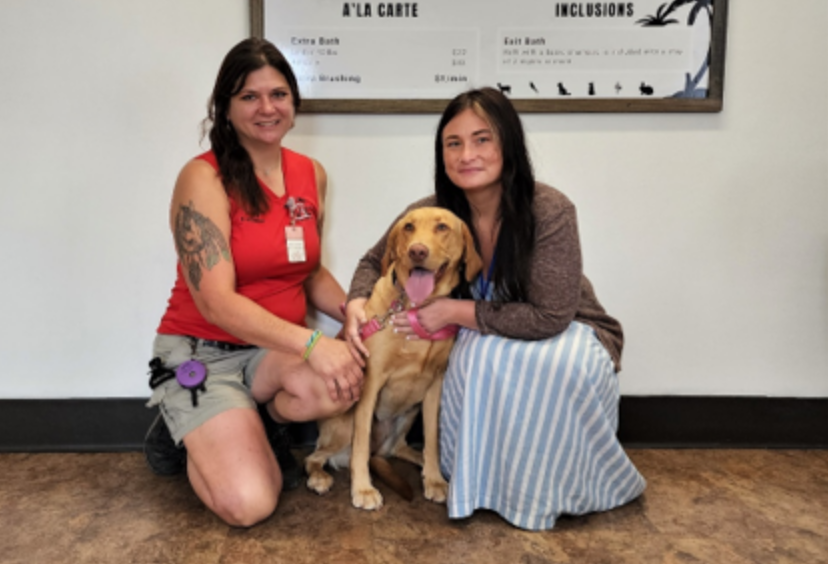 Latte the Therapy Dog
Latte was born on Christmas Day. She is a purebred labrador retriever. Her first owner had her extensively trained in shed hunting. Through no fault of his own, her previous owner could eventually no longer care for her. That is when she found her new home, with a great, new owner – our CASA Assistant Director Kelsey Redmon. Latte put down the hunting munitions and took up the nanny position for her human brother, sister, and older labrador, Benson. When she's not making new friends in the courthouse, and attentively tending to guests, she's devoted to watching them and getting vast amounts of love from her family.
It is the great hope that with this new, four-legged addition to the courts our guests and especially children can find comfort in otherwise uncertain circumstances. How can you frown with Latte around?